Friday 1st December to Sunday 3rd December 2017
Get ready for Christmas by participating in this years parish recollection with guest speaker Fr. Dominic Savoie FSSP. The title of this years recollection is: Understanding the prophecies of Isaias.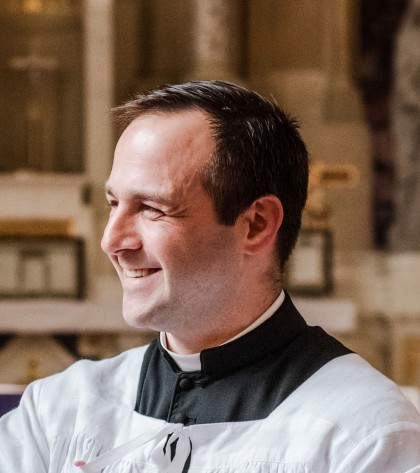 Please make every effort to attend the parish recollection which this year coincides with Frist Friday and Frist Saturday Devotions. There can be no better way to deepen our knowledge and understanding of the Sacred Heart than to spend time contemplating the mystery of the Incarnation. Fr. Savoie FSSP is a particular gifted biblical exegete and his insights on the prophecies of Isaias have much to teach us.
Friday 1st December
5:00pm Exposition of the Blessed Sacrament with Confessions & Rosary
5:45pm Benediction followed by Low Mass at 6pm
6:30pm First Conference concluding with the Litany to the Sacred Heart at 7:15pm
Saturday 2nd December
8:00am Exposition of the Blessed Sacrament with Confessions & Rosary
8:45am Benediction followed by Low Mass at 9am
9:30am Second Conference concluding with the Litany to the Sacred Heart at 10:15am
Sunday 3rd December
11:45am Exposition of the Blessed Sacrament
12:30pm Final Conference concluding with the Litany to the Sacred Heart at 1:45pm